ARRL offers $10 coupon
If you shop now at ARRL.org/shop, you can save a few bucks…
Grab Your $10 Birthday Coupon from ARRL and SAVE!

As a thank you for your ongoing support of Amateur Radio and ARRL,
we invite you
to apply $10 toward anything in the ARRL Store —
Your $10 coupon expires

12/31/16
If you are unable to locate your birthday card please email circulation@arrl.org for assistance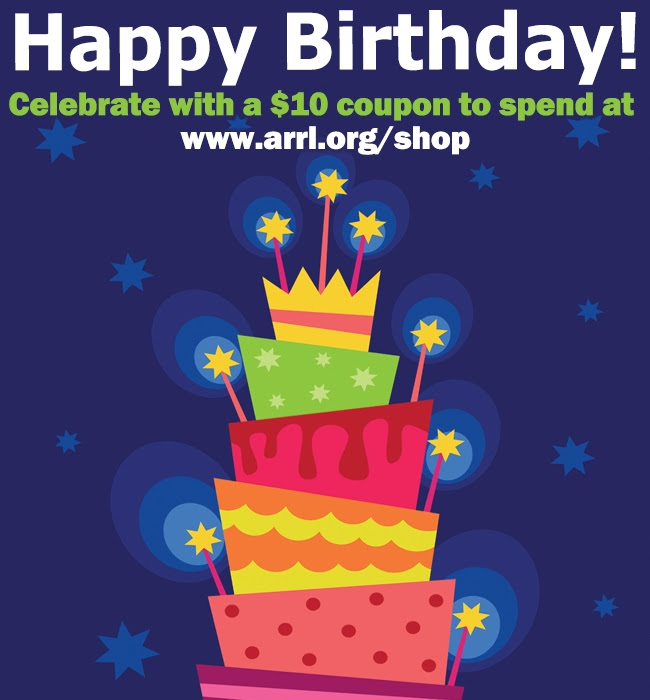 ABOUT THE OFFER
When prompted for a Coupon Code type the code printed on the back of the postcard you received in the mail. The $10 offer will automatically be applied (one coupon code per order). Cannot be applied to past purchases. Cannot be used toward ARRL membership, subscriptions, or items purchased from ARRL partners. Cannot be used towards DXCC awards or as a donation. This offer has no cash value and may be used for one transaction, only.

ORDERING

To order from ARRL, use the links in this message to visit ARRL's secure online catalog. Or, call our Publication Team toll-free in the US 1-888-277-5289, Monday through Friday from 8 AM to 5 PM EST [Outside US telephone (860) 594-0355].